Grover Cleveland Alexander commemorated in musical at Grover Cleveland Alexander Days
(July 5,6,7th, 2019, St. Paul Nebraska)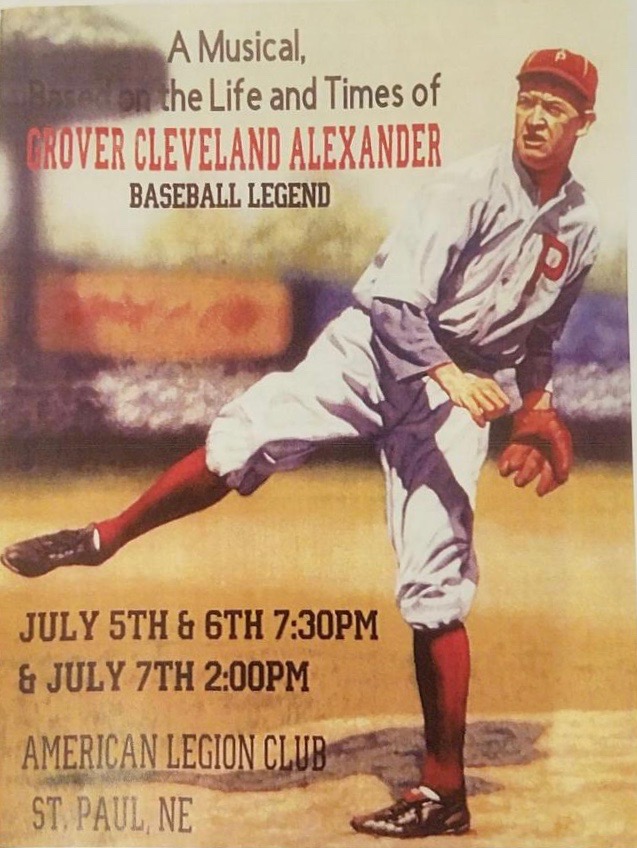 The historic Legion Club in downtown St. Paul, Nebraska was the location for a wonderful new play about Nebraska baseball legend, Grover Cleveland Alexander. How fitting since the days of his youth were in Elba, St. Paul, and many surrounding small towns in the glory days of America's Great Pastime.

Chuck Schmid, the posts commander was acknowledged for his hospitality in hosting and promoting the play, and Nebraska Baseball Hall of Fame Special Service inductee, Randy Luksaiwicz portrayed Cubs Manager, McCarthy, and also loaned the production old time uniforms for the production.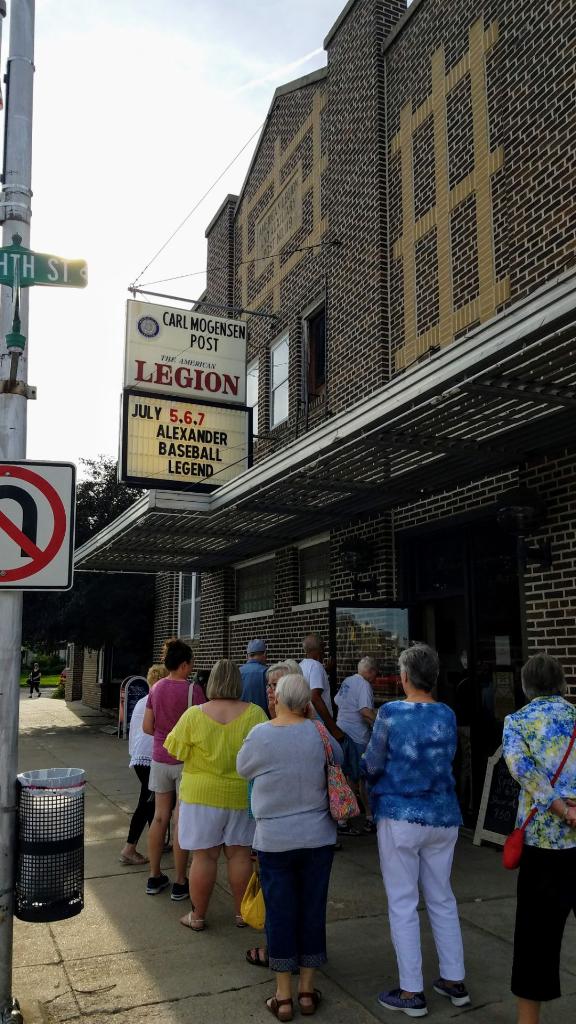 It was a wonderful production which I hope will become an annual event in St. Paul and beyond. The story is that significant to the baseball community, and the music and lyrics were great.

My journey to St. Paul had a painful interruption when I trashed the windshield of my car hitting a Turkey Vulture near Beaver Crossing. The end result was being stranded in Farwell, Nebraska for about 5 days, Randy Lukasaiwicz favorite area for baseball history of the Sherman-Howard County League, and The Farwell Fence busters! My dad, Ray Chelewski had somewhat last-minute honors in the Grover Cleveland Alexander parade where Chuck Schmid presented Ray with his 50 plus years of continuous membership at the St. Paul Legion Post. Chelewski earned 6 bronze stars in the Pacific and if the last surviving member of the destroy, the USS Flusser. The theme of the Parade was to honor World Wart II veterans which was awesome, and the debut of the play about Alexander just made for an incredible weekend.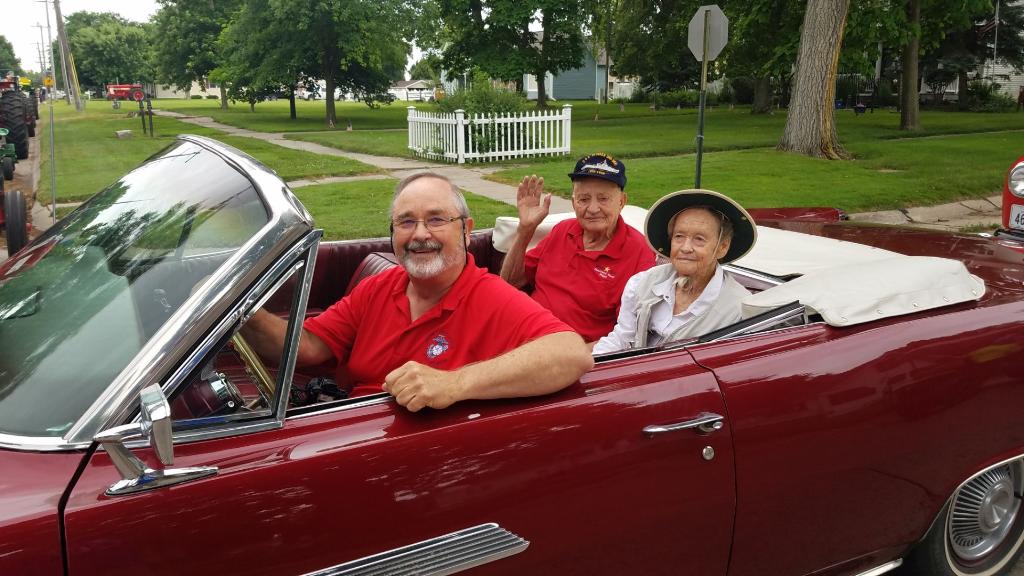 See attached article for more details about this wonderful, historic event.

Grand Island Independent

Lynn Chelewski, NBHOF board member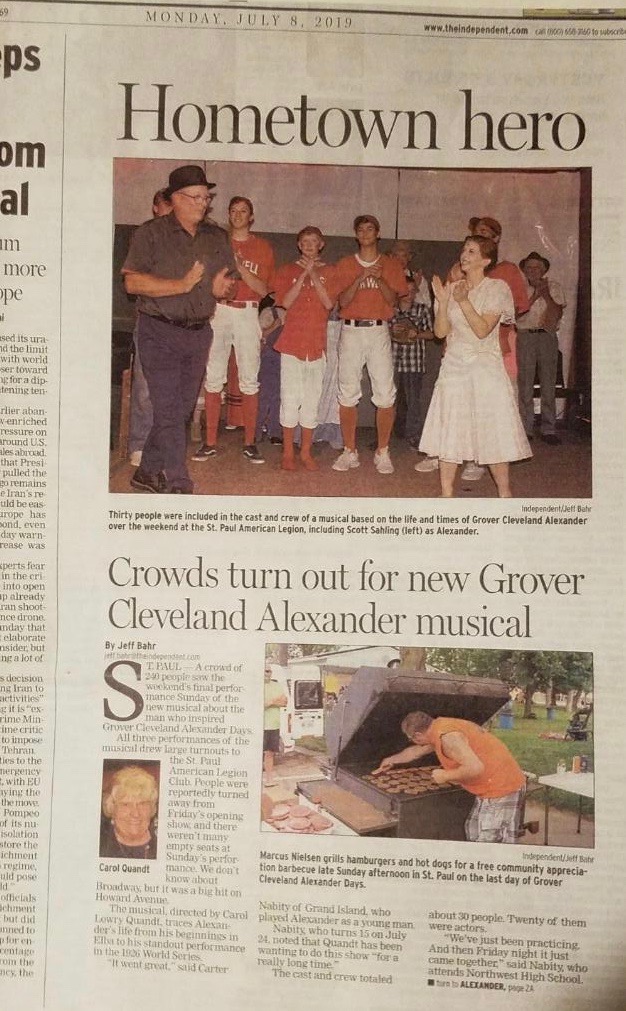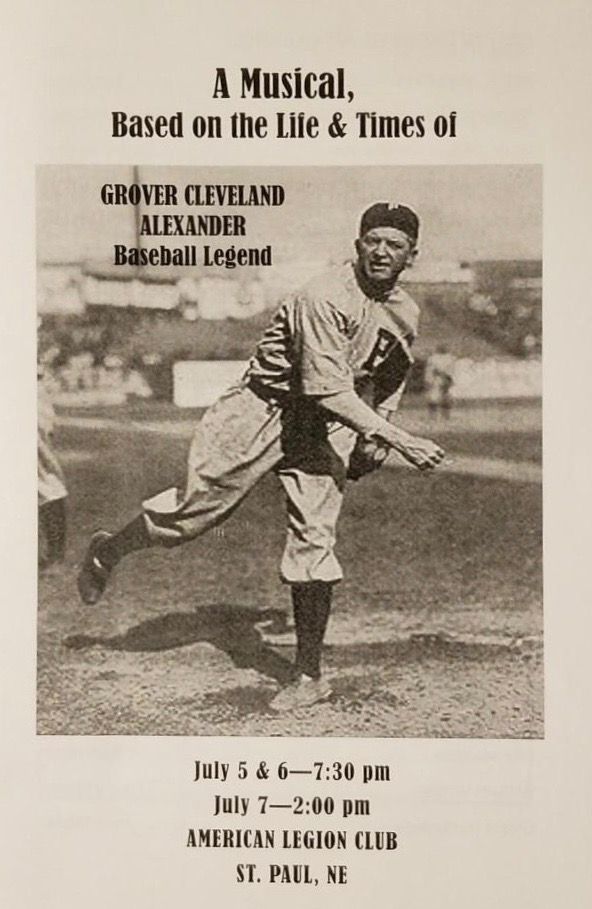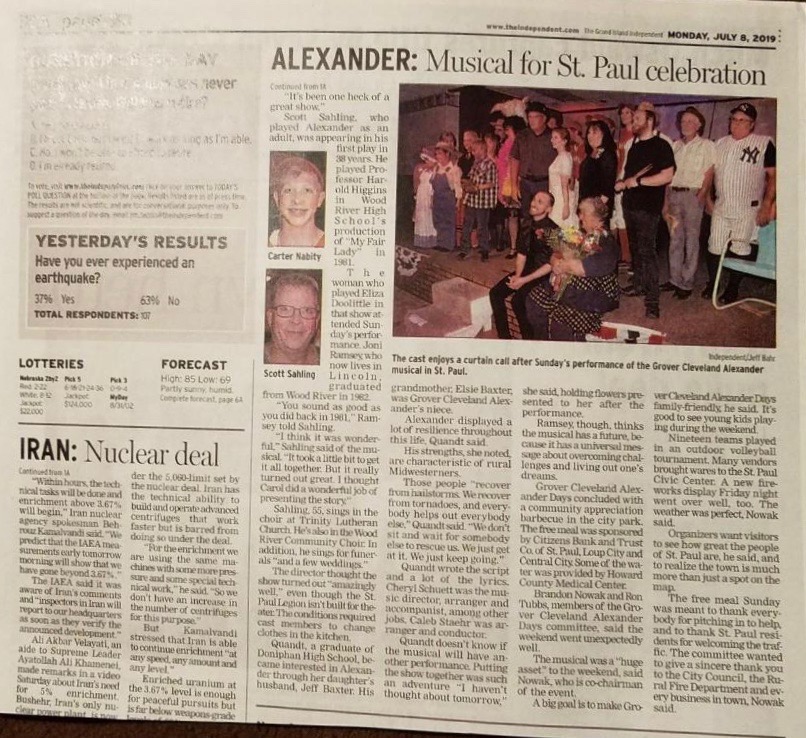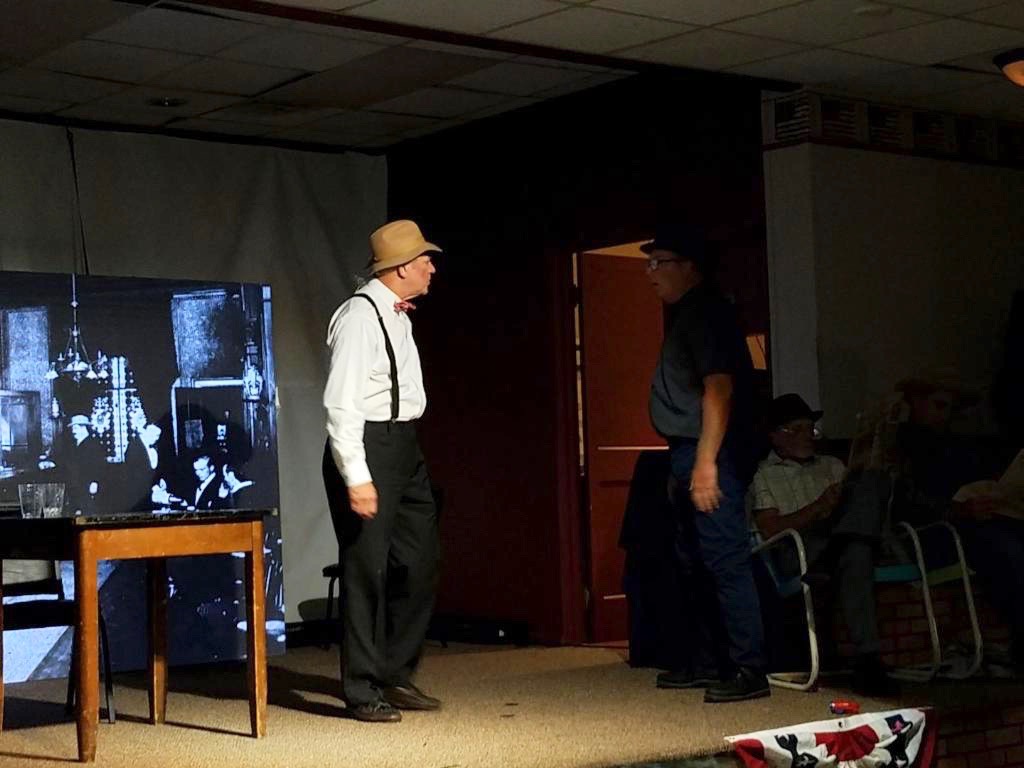 "The Nebraska Baseball Hall of Fame" in Beatrice is a non profit organization created to recognize the significant and historic contributions made by players, umpires, managers and entrepreneurs to Nebraska baseball."
Admin