Sherman -Howard League comes alive for a day!
Monday April 11th , History and Journalism students from Elba High School came to Farwell to visit the historic Dilla Tavern and see the wall of players. . They were joined by a handful of former players from the Sherman-Howard Baseball League from Boelus , Ashton, Cairo , Farwell and Ord.
Members of the Dilla family also showed up for a "show and tell" for all to share stories and memories of a wonderful bygone era of town team ball.
On the big 12' wall of 85 famous baseball players as collected by George Dilla is a photo of local legend and MLB'r from Elba, Grover Cleveland Alexander.
Many stories and memories " plus a live recording by Dan Dilla were shared as from the field , behind the plate , being a spectator or just recalling the sounds of " steel cleats and wooden bats."
Randy Lukasiewicz, creator of the Farwell Athletic Club , and former Farwell resident moderated the event.
In Commemoration of the League's founding 110 years ago, Saturday, September 24 has been designated as Sherman-Howard Baseball Day and will be in conjunction with the Annual Junk Jaunt.
Randy's collection of photos , articles and videos will be open to the public at his Farwell Main Street , Farwell Athletic Club all day.
Merrill Mason, Russ jensen , Larry Hadenfeldt
Randy Lukasiewicz, Merrill Mason, larry Hadenfeldt and Russ Jensen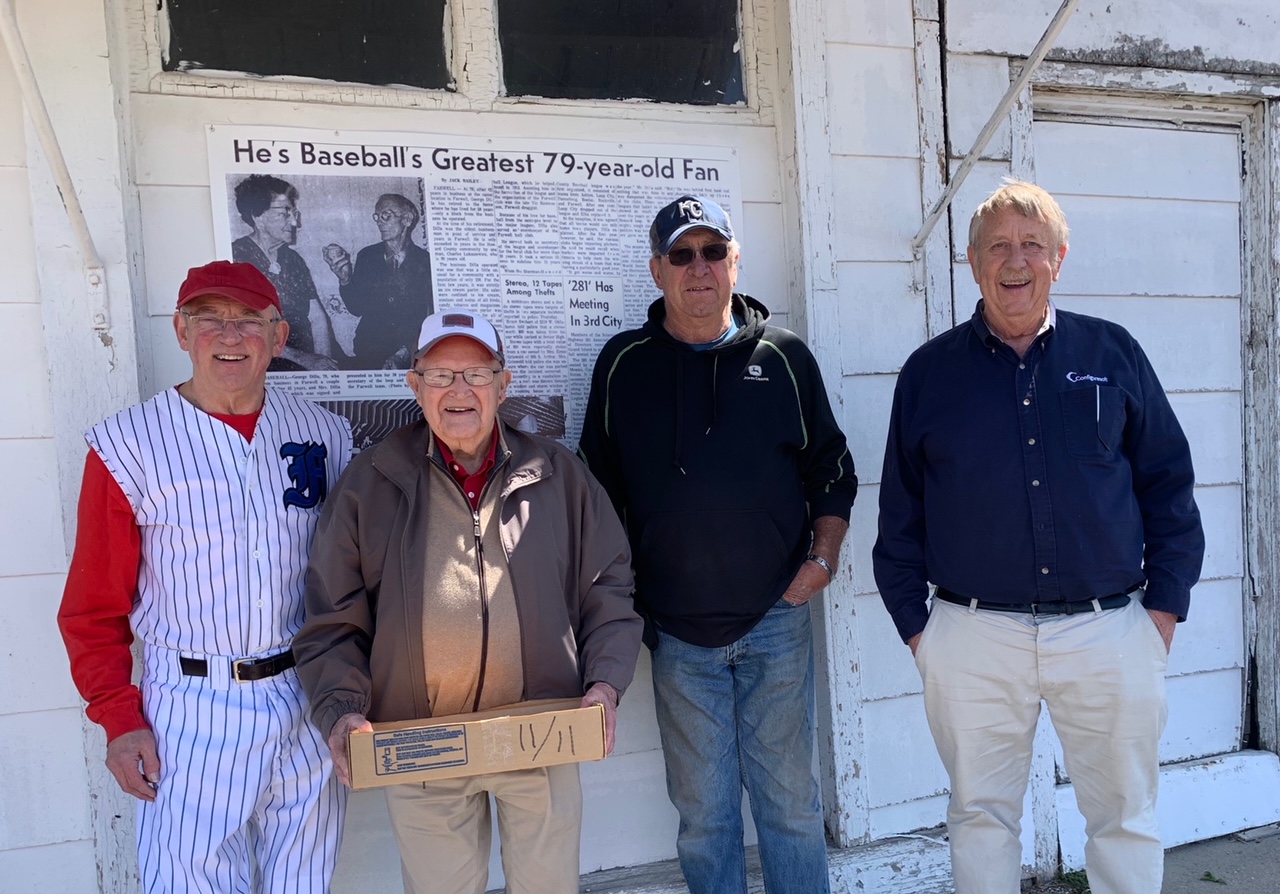 Ord town team: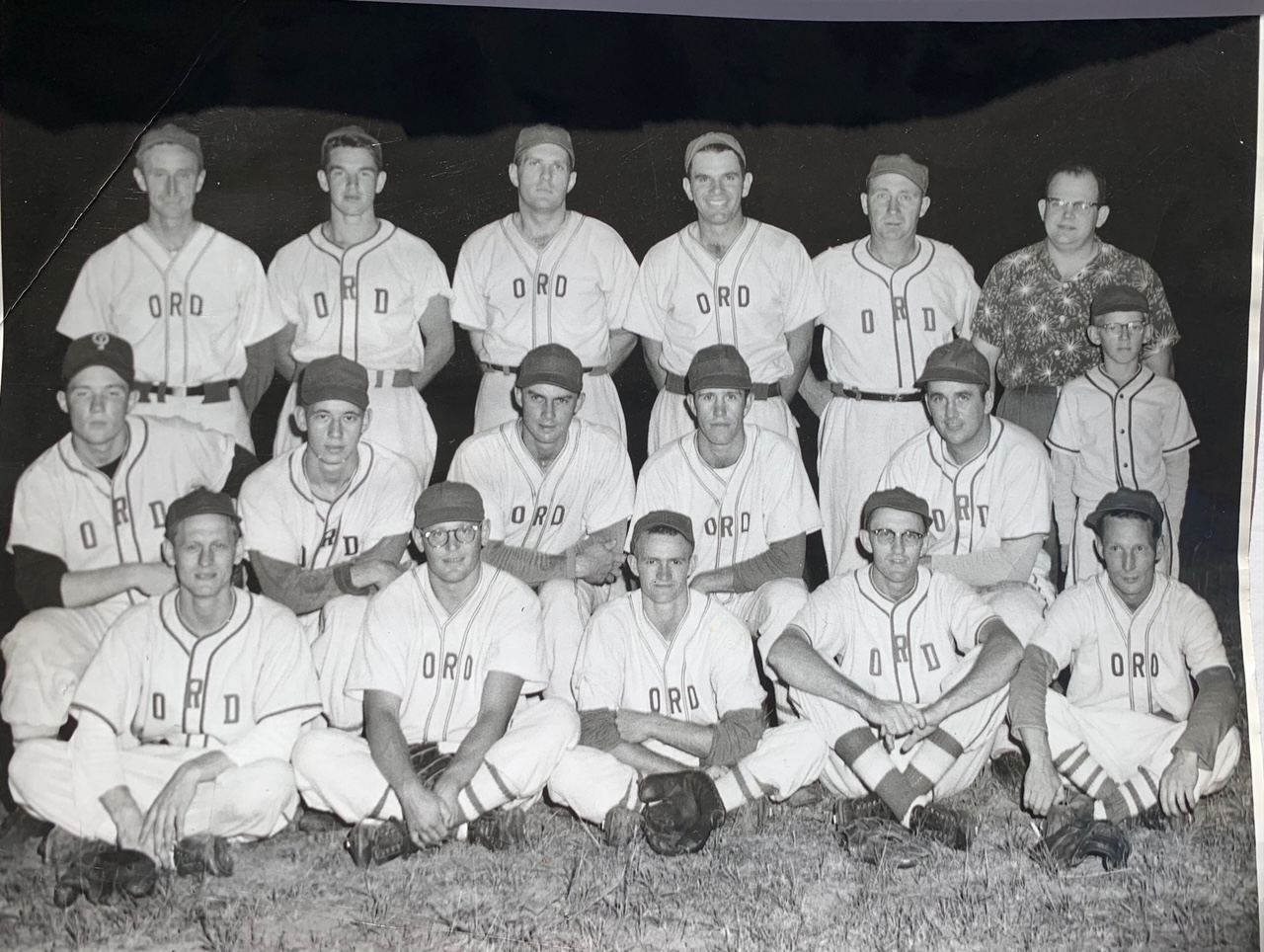 Randy Lukasiewicz, original Farwell uniform of Darryl Krzycki, Merrill Mason , former S-H player and officer.